Osborne's Carpet Cleaning Package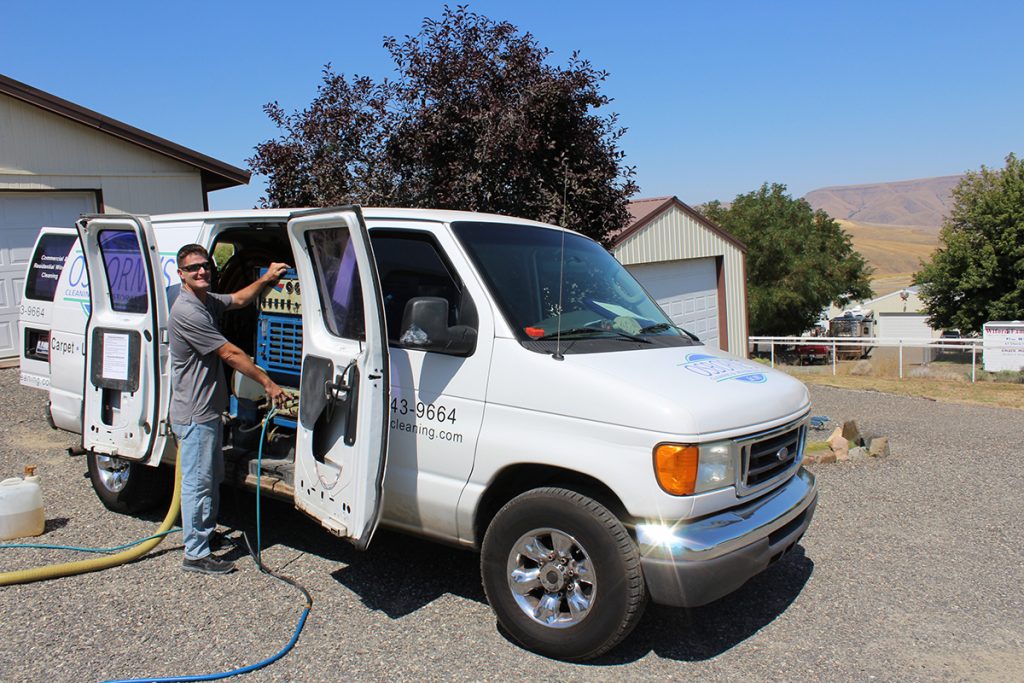 At Osbournes, we understand the importance of cleanliness. Using traditional vacuum cleaners only scratch the surface of dust, dirt, and debris lodged between the fibers of your carpet. Our staff is expertly trained and ready to restore any type of carpet, upholstery, or tough stain your home or business may have. Our professional staff will perform a pre-inspection to determine the threading, staining and cleaning solutions necessary to properly restore your carpets color, spring, and fluff.
Give us a call today and you'll see the difference of Osborne's Cleaning and Restoration!
Services: 
Initial Inspection
Pre-Vacuuming
Water & Oil Stain Removal
Pet Stain
Grease Stain
Red Stain Removal
Traffic Stains
Deodorization Offered
Stain Protectant Offered
Consultation Explaining Maintenance